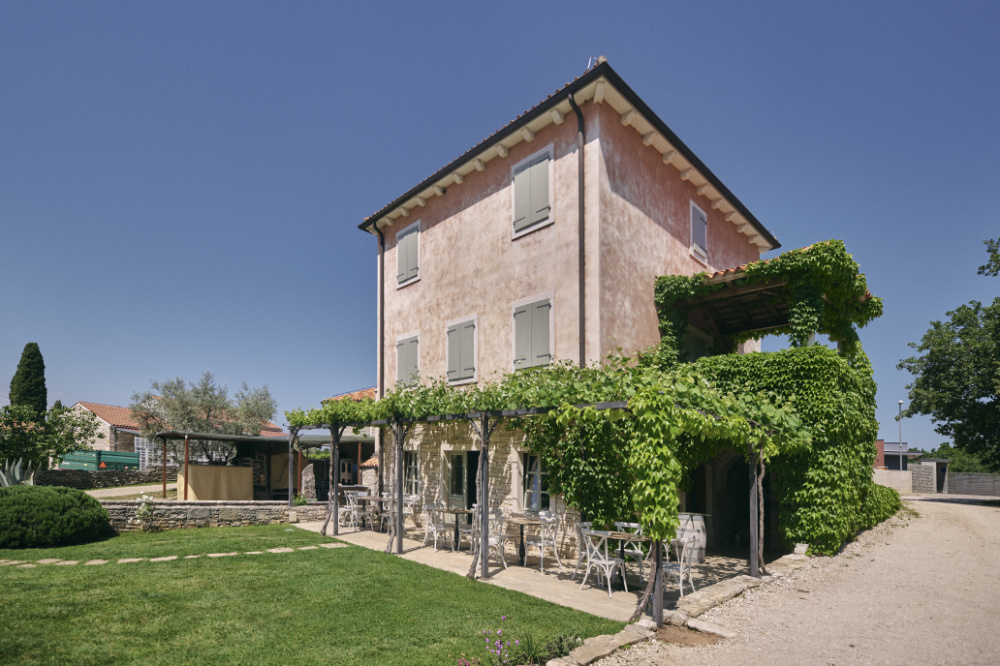 Start an enchanting journey through the magical world of wine with our expertly guided cellar tour, where you will discover the secrets of wine production and enjoy a pleasant tasting of carefully crafted wines, complemented by personalized Istrian delicacies.

Immerse yourself in the art and flavors of our exceptional wines, as our tours provide the perfect opportunity for wine lovers and curious connoisseurs to deepen their understanding of this eternal elixir.
Cuj Traditional Experience
Expertly guided tour of the cellar
Tasting of 3 wines (two fresh wines and one vintage wine)
Cuj Premium Experience
Expertly guided cellar tour
Tasting of 5 wines (two fresh wines and three vintage wines)

Cuj Full Experience
Expert guided cellar tour
Tasting of 5 wines and 2 ex. virgin olive oils

With each tasting, we can offer you a bite of Istrian delicacies (Istrian cured meat products, cheese and olives...).
At the client's request, tastings can be personalized with wines, oils and food.
Working hours: Monday - Saturday: 10:00 - 19:00
Sunday: Closed
Start of the tour: 12:00, 15:00, 18:00
Duration of the tasting: 60 – 90 min
Languages: Croatian, English, Italian, Russian
Minimum number of people: 2
Max seating capacity: 20
Parking: available
Note: tasting is not private
VAT (25%) is included in the listed prices
Payment: in advance or upon completion of the tasting